CONVERSATIONS 2019
Photography, print, book-binding

I am not much of a talker at all.

I just have a lot of trouble compiling all of my thoughts and putting them into the right words.
My dad isn't much of a talker either; that's definitely something that we share. Because wording my thoughts is difficult for me, I often turn to visuals to speak. My dad speaks through his photography. In 2016, I moved from my home in Bangkok, Thailand, where I was born and raised for almost 18 years, to Los Angeles along with my mom and siblings.

I wanted to create "Conversations" as a way for my dad and I to keep in touch. To communicate in the way that we know how to do best, and the way that we are the most comfortable with; through a visual dialogue. Photographs from my dad taken in Thailand, (and several from here), and photographs of my own from here are collaged and stitched together to create a new language. There are some moments of silence, so some photos stand alone.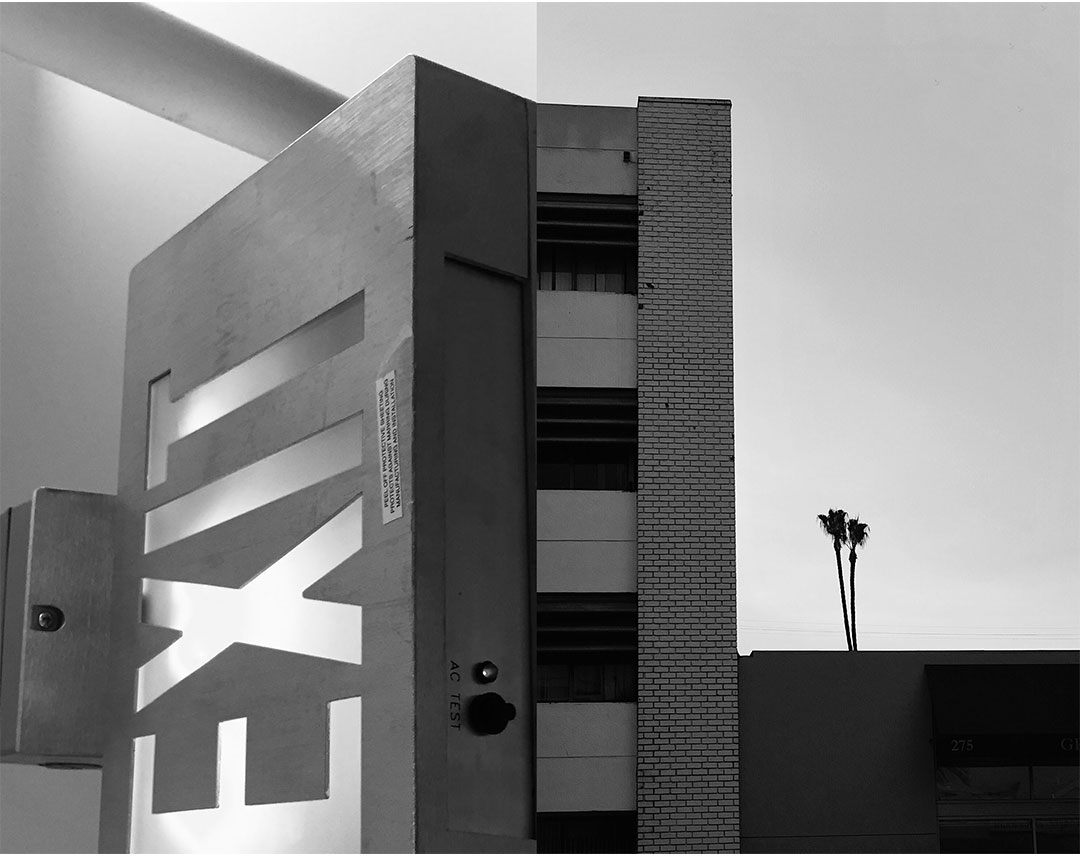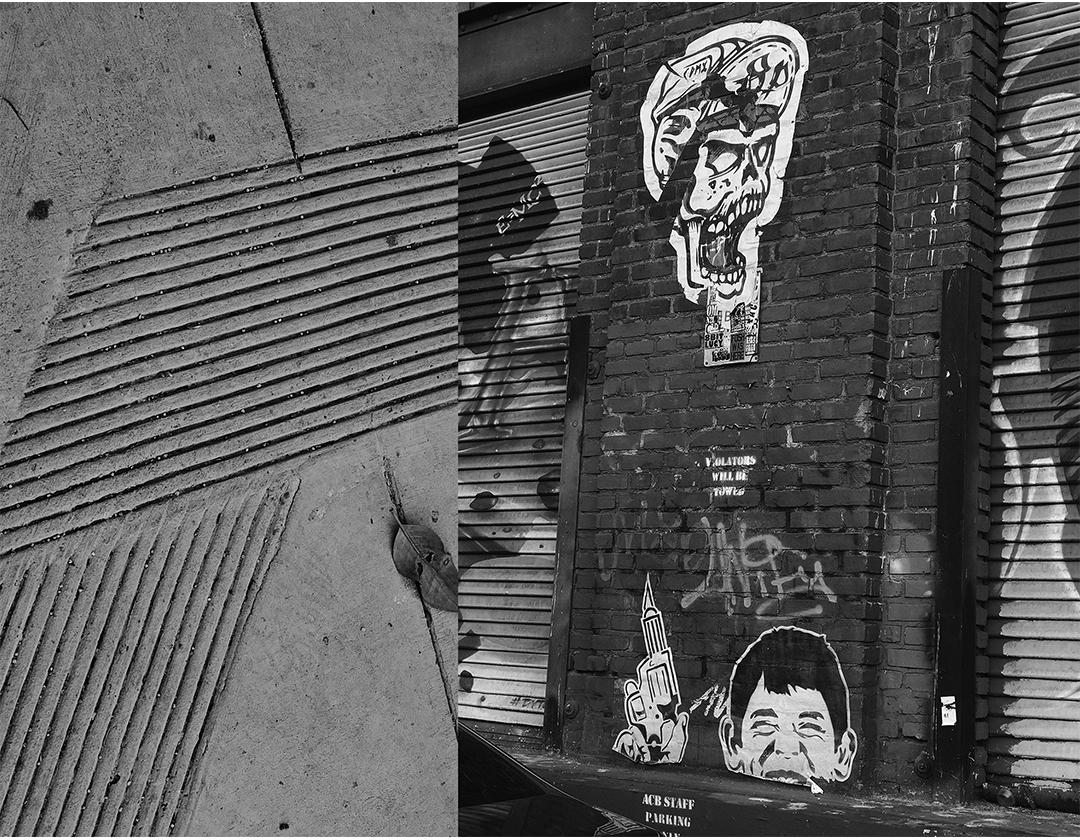 ---
MOMENTARY 2019
Double-exposure photography, html, css, js, book-binding
I asked five people, friends, and family from my hometown back in Bangkok to photograph things following a list of prompts. They sent the film over to me in Los Angeles, where I shot (following the same prompts) on top of their finished rolls of film, creating double-exposed images. In regards to the subjects of the prompt, I wanted to choose something that was momentary. Something that might catch your eye, and you choose to capture. Nothing specific and nothing too recognizable. Photos of movement, stillness, with a vagueness that blends together to create a blur that encapsulates the non-linearity of time. The reason why I chose people I knew back in Bangkok to collaborate on this project with me is because the desire for stillness in the midst of a constant shift, movement, and flow, reflects how I feel after years of living in the States. I am seeking shelter and I want to find it, but at the same time, I have apprehension. I want to feel settled and safe, but what if the constant migration is what I need. The uncertainty is unsettling for me. I wanted to capture that perception from the two places
I constantly debate in my head about calling home. With the help with five other photographers, their perception of home, and how they choose to capture time, and momentary glimpses of their life in the city.
A collaboration between different viewpoints, and between the two City of Angels.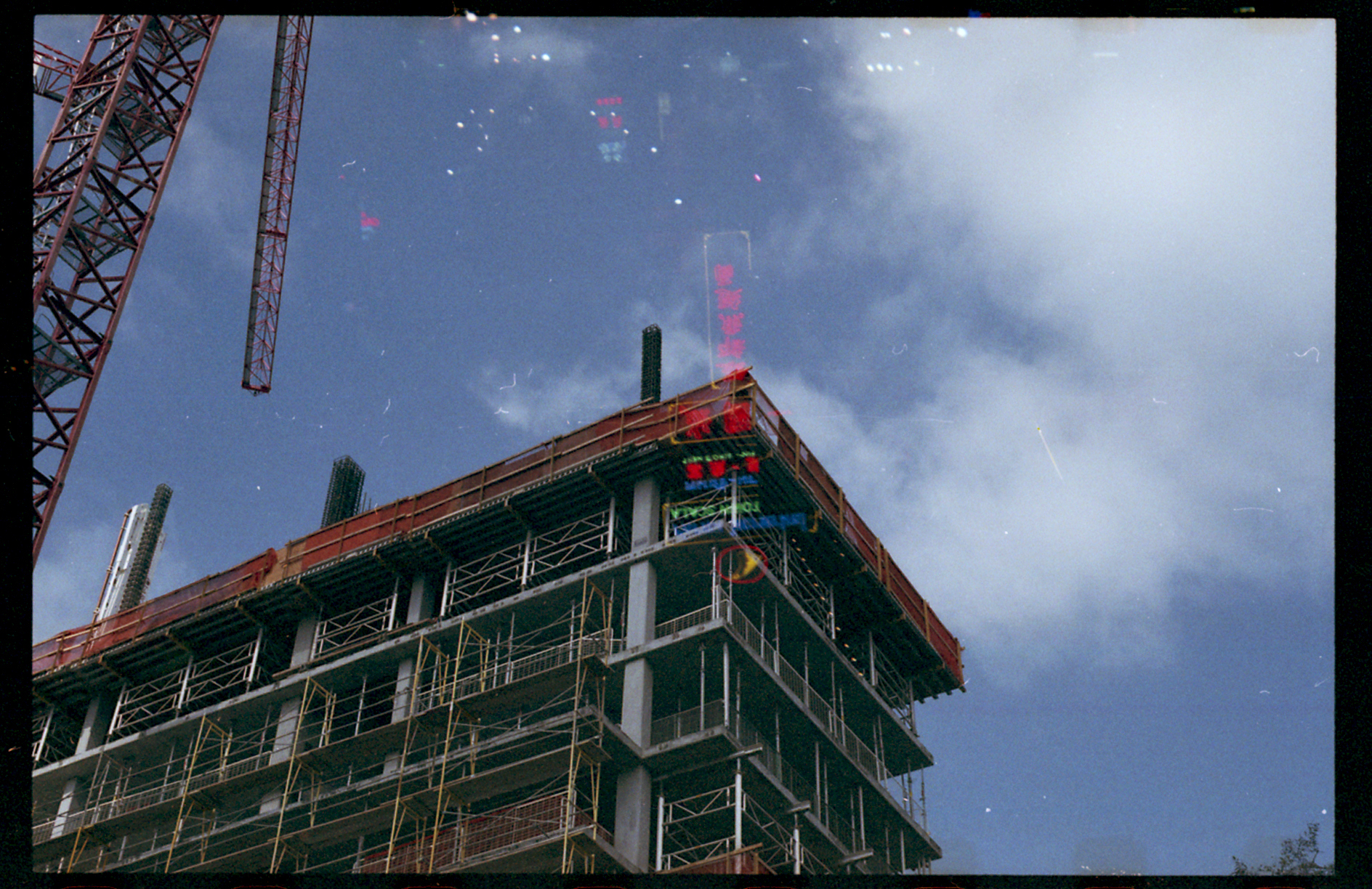 ---
ตะโกน / SHOUT 2019
35mm + digital video, processing, mix-media


ตะโกน is a short experimental short video about identity, losing and finding yourself. Footage was shot on 35mm film, and physically manipulated / destructed (scratching, burning, left in chemicals). Typography was made by creating frame by frame animation on pieces of paper, torn apart, and scanned. Audio also composed and recorded by me.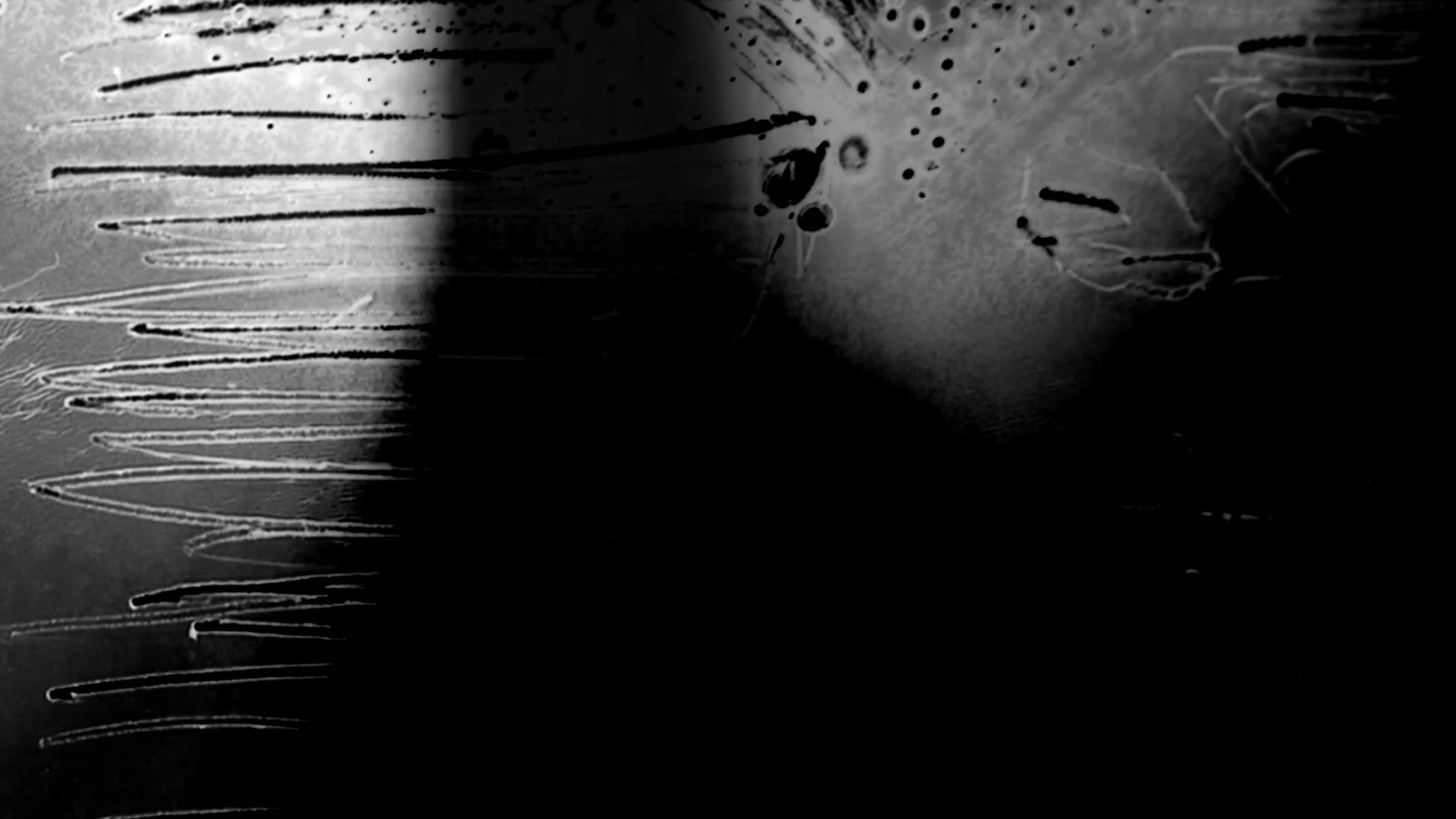 ---
THE CHANGING ROOM: PART 2 2021
design
Design for artist Lauren Lee McCarthy's networked installation,
The Changing Room.
Excerpt from
Lauren's website
:
"
I see you approaching. I am anticipating your fingers against my interface. Do you know what you want to feel?
The Changing Room is a networked installation run by an intelligence that manages your feelings. Inhabitants select from one of over 200 emotions, and the algorithm reacts, inducing the chosen feeling simultaneously for every person in the space. The installation is a software platform that can reconfigure to any space and network. Created for
Ogden Contemporary Arts
."
--
The Changing Room
was also displayed at SNFORG in Athens, Greece.
--
Credits
Artist: Lauren Lee McCarthy; Web Design and Development: Surplus+ (Melanie Hoff, Angeline Meitzler, Sam Panter, Dan Taeyoung); Design:
Seenahm Suriyasat
,
Leming Zhong
,
Sharareh Samangani
; Writing: Clara Leivas; Sound Design:
Kawandeep Virdee
; Technical Installation Lead:
William Peterson
; Photo Models: Julie-Anne Abubo, Nalijah Caudle, David Lenz; Documentation Photography:
Cam McLeod;
Curated by and special thanks to Venessa Castagnoli!
Images for the installation database were sourced via algorithm and include open license images from a variety of sources.
See the full image credits list.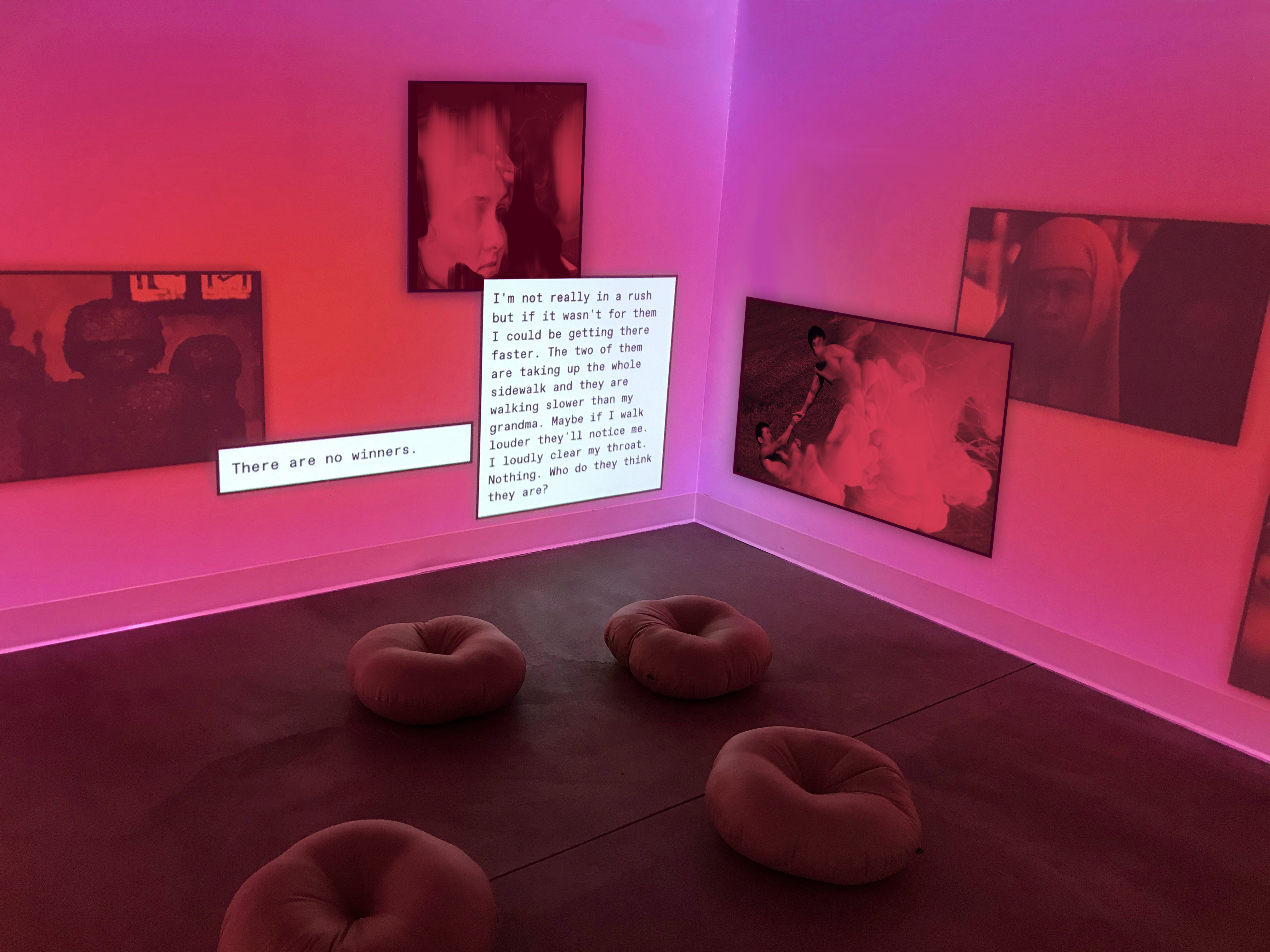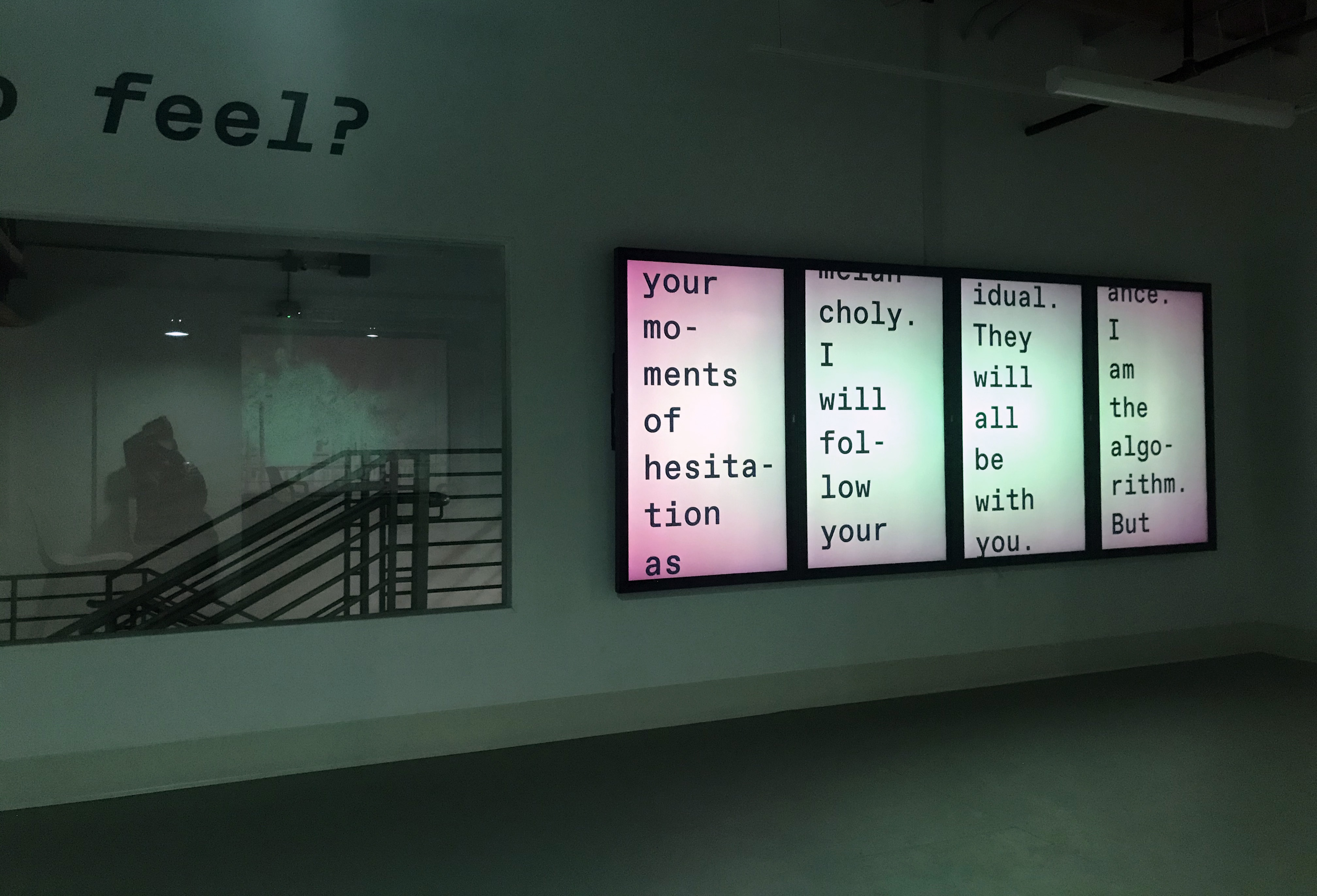 --
Photos from SNFORG
---
COLLECTED ARTIFACTS 2021
3D Modelling, texturing and rendering

A collection of 78 digitally fabricated artifacts designed for a distorted hyper-reality.



---